Our Prague sightseeing tours
Experience Prague differently!

We are Czech company offering sightseeing tours in replicas of famous vintage cars and a luxurious limousine Town Car Excalibur. All our tours include live commentary from our experienced drivers. They will show you the Prague landmarks from a closer view and in their own, entertaining, funny way. Vintage cars cabrio replicas are the perfect way to fully enjoy the magical atmosphere of this old city. Our tours will satisfy event he most demanded travelers. You can choose from several unique routes and you will not miss any of Prague jewels like Dancing House, Rudolfinum or Old New Synagogue.
You don't have to worry about cold weather. Our cars are heated and their seats also. Not only for lovers, we have prepared evening, sunset tours with option to order flowers or sparkling vine. Even the road to the airport becomes a special event for you. For safety reasons, our cars are only replicas of the classic oldtimers. They meant to project the atmosphere of the famous golden "Great Gatsby" ages.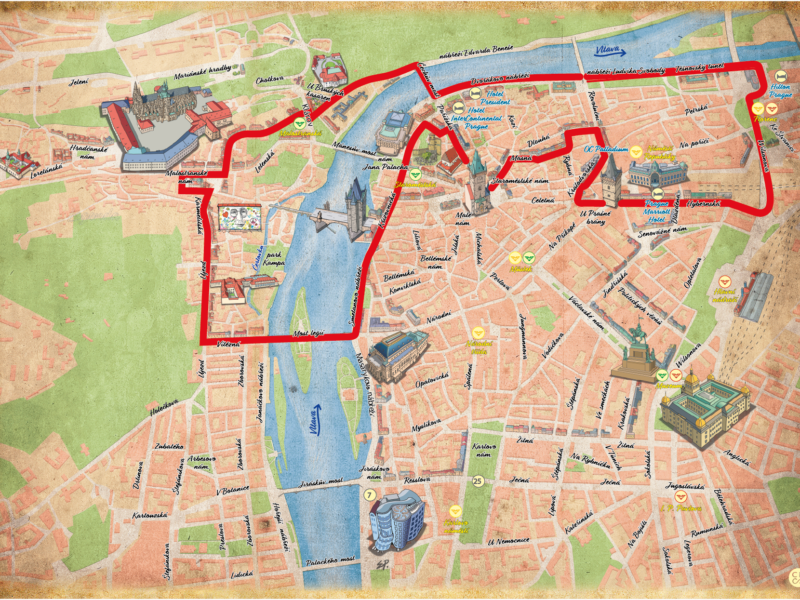 On this tour you will discover the most interesting sights of the Old Town and Lesser town, you will not miss any of the breathtaking Old Jewish Cemetery, magnificent Rudolfinum or the beautiful Wallenstein Palace.
1 700,00 Kč / €68.00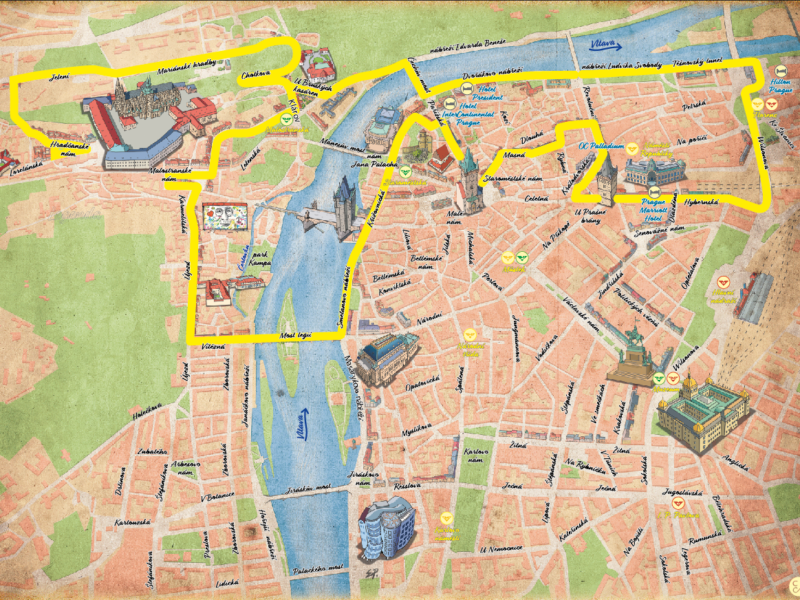 Route Premium includes also the way to Prague Castle and its first courtyard, breathtaking views of the entire city, famous baroque church Loreta, or pompous Kramá Villa.
2 400,00 Kč / €96.00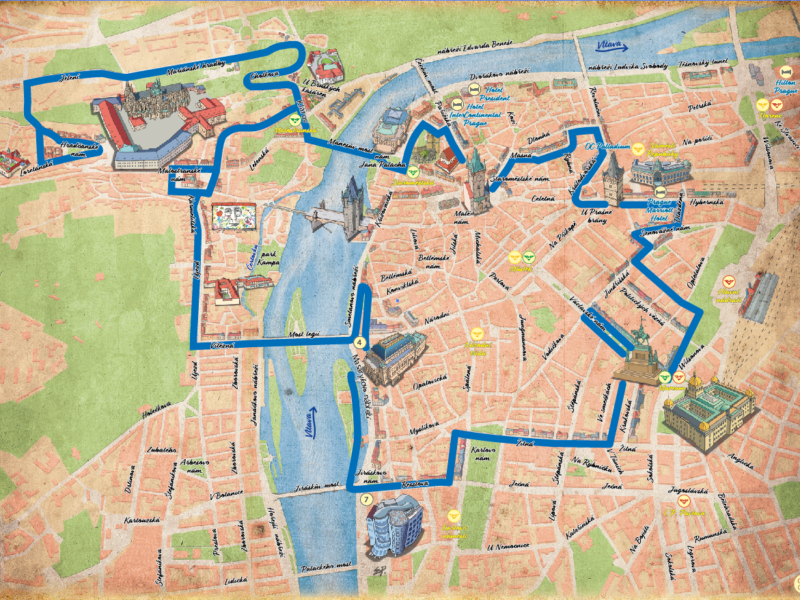 This luxurious tour is currently the longest vintage car tour in Czech republic. It includes 25 the most famous and interesting places in Prague.
3 000,00 Kč / €120.00